Mississauga Condos – Lifestyle Choices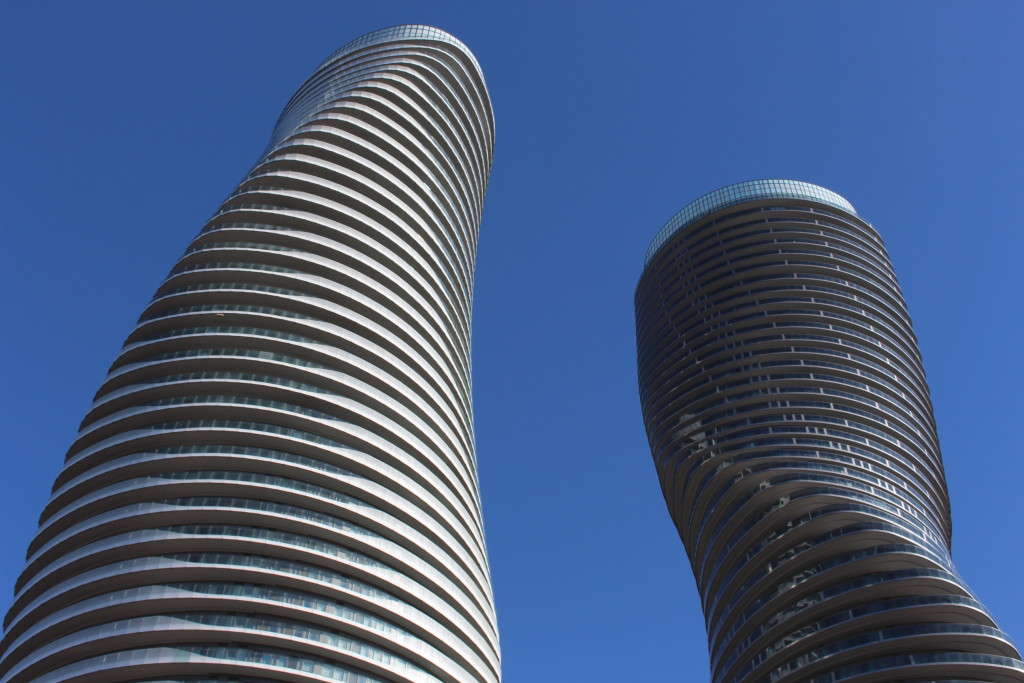 A recent trip out to the Canadian city of Mississauga provided us with a first hand look at just how popular condos have become in the North American real estate market. Here is this western suburb of Toronto, Ontario, surrounding the large regional shopping center known as Square One,  there are dozens of highrise condominium towers, where thousands of people now live and call home. There are reasons why Mississauga condos are so popular these days. Numerous benefits to owning a condominium are difficult to duplicate in a single detached home. We will attempt to review some of the reasons why condo living, and specifically condo living in the Square One area  of Mississauga, has become so popular.
One of the significant factors contributing to the popularity of  Mississauga condos has simply been the price. Compared to detached homes, semi-detached, and townhouses, condos often offer the most affordable solution for people looking to buy real estate.
Their relative affordability  has actually opened up the ability to purchase a home and get into the market, to a vast number of individuals who would be otherwise unable to purchase real estate in Mississauga. This affordability factor has been one of the key drivers of the success of Mississauga condos in the Greater Toronto real estate market.
One other factor contributing to the immense popularity of condos in the Greater Toronto area is that many of the newest and best projects are located in the urban downtown areas of their respective cities – Toronto, Mississauga, and Oakville.  This is often a determinant when professional people are looking to locate close to their workplace, removing the need for a long commute.  The added bonus is that downtown living provides the condo owner with a vast array of restaurant, shopping, and entertainment options. Many of the higher end condos even have such facilities onsite in their own building.
Condo apartments also offer an array of features and amenities that would be difficult to replicate in a single family residence. Spas, fully equipped gymnasiums, indoor and outdoor pools, whirlpools and saunas, party and games rooms are just some of the amenities which can be found in many of today's condo complexes.
Another attraction of condo living is a lifestyle which is maintenance free for gardening and yard maintenance. If you have had enough of mowing lawns or raking fallen leaves, then a condo apartment may be a good fit for you. Safety is one other benefit that condos provide. Most buildings feature a 24 hour concierge or security guard at the entrance, making it a lot more difficult for thieves to get to your residence.
With such a great list of benefits for the homeowner,  it is easy to see why condominiums have ended up being so popular in recent years, and they will probably only increase in popularity in the future. The Mississauga real estate market has an impressive selection of condo apartments for sale that spans all price ranges and styles. Get one of the amazing Mississauga condos, and you will be glad you did.